4th Annual Men Bake Event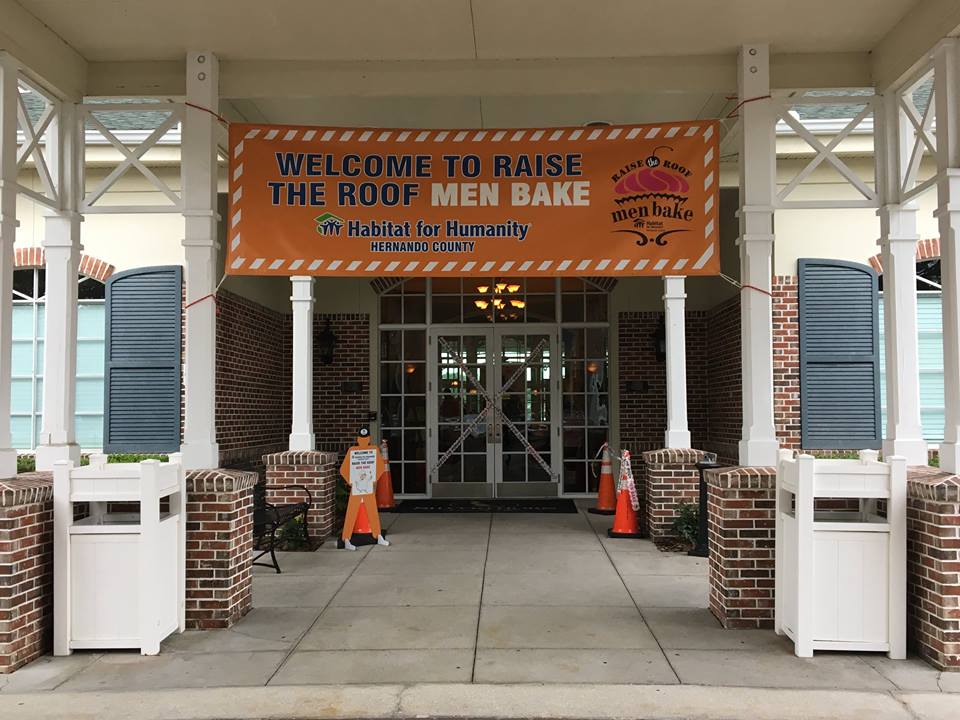 Yes! It's that time again. It's the 4th Annual Raise the Roof Men Bake. Tickets are on sale NOW! So come along and join us for the hottest event in Hernando County.
If you would like to sponsor the event or have an advertisement in one of our beautiful programs then you can download the sponsorship/ad form below or contact Beth Powanda on 352-238-6817 for a sponsorship/ad form. Alternatively, you can register your sponsorship/ad space purchase online using the following links:
For online tickets sales, please click here. Tickets are $60 each.
We can't wait for you to join us for a fun filled evening with past and new bakers, a host of delicious cakes for you to sample, a 50/50 and, of, course, a barrel of laughs. LET THE FUN BEGIN!!!!