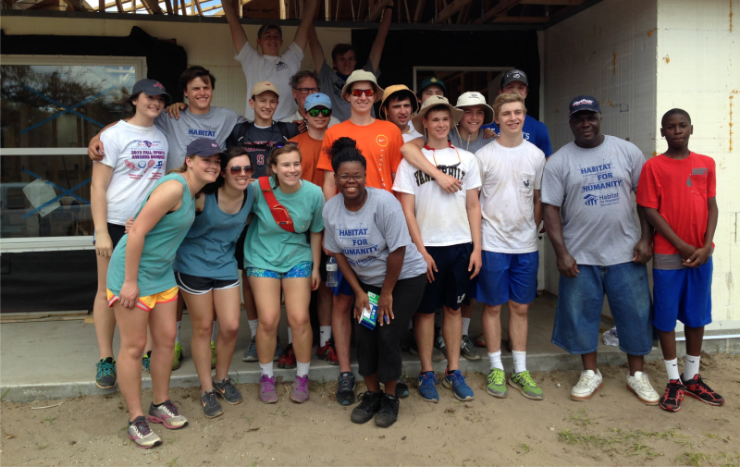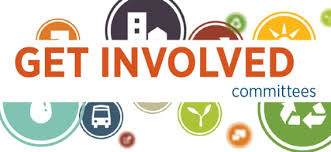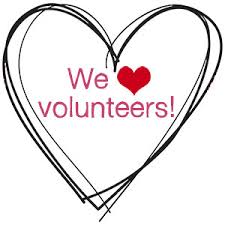 Habitat has a place for every volunteer! Individuals concerned about substandard housing in Hernando County are asked to volunteer for the various committees. Committee chairpersons are always looking for dedicated persons to serve on committees such as:
Family Selection
Family Advocate
Office
Fund Development
Marketing/Special Events
Church Relations
Construction 
We need you! If you are interested in being a volunteer, now's your chance. Habitat is always looking for individuals or groups of volunteers to help with our Home Build projects, as well as special events we have going on. In upcoming months, we would also like to start moving forward on a Fund Development Committee and a Marketing/Special Events Committee. If you're interested, please give our office a call. 
Individuals

Join us, and work alongside others who've committed themselves to action.

Groups

Nothing builds cohesion like building a Habitat home together. Manage an existing group or start a new one—our projects involve companies, service clubs, professional associations, church groups and many other kinds of organizations.

Youth Involvement

We appreciate all of our volunteers and do our best to make sure everyone has a fantastic build day. Part of having a great build day is safety. Due to the hazards of construction work, there are some limitations on what volunteers under 18 may do.
Ages 16-17

Minors 16–17 are allowed to participate in construction work, but are prohibited from:
-using power tools
-being on ladders, scaffolding, or walk boards more than 4' higher than surrounding area
-being on platforms or decks without hand or guard rails when more than 4' above surrounding area
-being on a roof or participating in roofing

Minor groups participating on a build site must have adult supervision. All minors must complete a liability waiver and have it signed by their parent or guardian.

Ages 15 and Under

Minors that are 15 and below are unable to volunteer on our construction sites or in our ReStores.
Non-Construction Opportunities

The Habitat for Humanity ReStore helps to support the mission of Habitat for Humanity by selling donated building materials and home furnishings to fund our homeownership program. ReStore volunteers support the vision of safe, decent and affordable housing for families in our neighborhood and around the world. Join us for a fun day of greeting customers, donation intake, cleaning and merchandising.
Marketing/Special Events Committee:
Volunteers are the reason why our events are possible. We are always looking for help setting up, cleaning up and running the event itself. We have a major event coming up and are in need of your time! 
Construction crews work Monday through Saturday from 9:00 a.m to 1:00 p.m (subject to change). An email will be sent out the Saturday before to let you know the work schedule for the following week. Volunteers may choose to work some or all of these hours.
To volunteer in any capacity, come into the office and complete the volunteer application form in person or download the volunteer application and complete the form below. When finished with the application, please email it to Carmela@habitathernando.org. The office is open from 9:00 a.m. to 4:00 p.m. Monday through Friday and we always welcome visitors.
PLEASE VIEW THE VIDEOS "Volunteering on a Habitat for Humanity Jobsite" or "ReStore Safety & Loss Control" BEFORE REGISTERING FOR EITHER CONSTRUCTION OR RESTORE. 
www.hfhvolunteerinsurance.com/
Select volunteers, begin now, copy & paste access code, submit, and select "Volunteering on a Habitat for Humanity Jobsite" or "ReStore Safety & Loss Control". Once you receive the confirmation email stating you passed the safety course, forward that message to our volunteer coordinator at Carmela@habitathernando.org

DOWNLOAD THE VOLUNTEER APPLICATION HERE